This FAI First Category Event took place in Prostejov Czech Republic from August 19th to 26th 2023. 31 Competitors from 11 countries competed for Gold, Silver and Bronze in the World Cup and European Championships, 30 percent were female competitors. In a FAI First Category Event not only the medals are counting, new records are counting as well. The scores were great, especially the Ladies pushed the boundaries for records to new heights. Congratulations to all on the Podium (Individual and Team), to all who set new records and to all who improved their Personal Best (the Eternal Ranking is already updated).
Medals
GOLD
---
FAI European
Marco Hepp GER
Ingrid van Deelen NED
GERMANY
FAI World Cup
Marco Hepp GER
Natisha Dingle AUS
AUSTRALIA
SILVER
---
FAI European
Henrik Rainer SWE
Sara Lundqvist SWE
SWEDEN
FAI World Cup
Niklas Daniel USA
Brianne Thompson USA
GERMANY
BRONZE
---
FAI European
Fabian Wernli SUI
Mascia Ferri ITA
AUSTRIA
FAI World Cup
Henrik Raimer SWE
Ingrid van Deelen NED
USA
G1 Records – Female

G1 Records – Team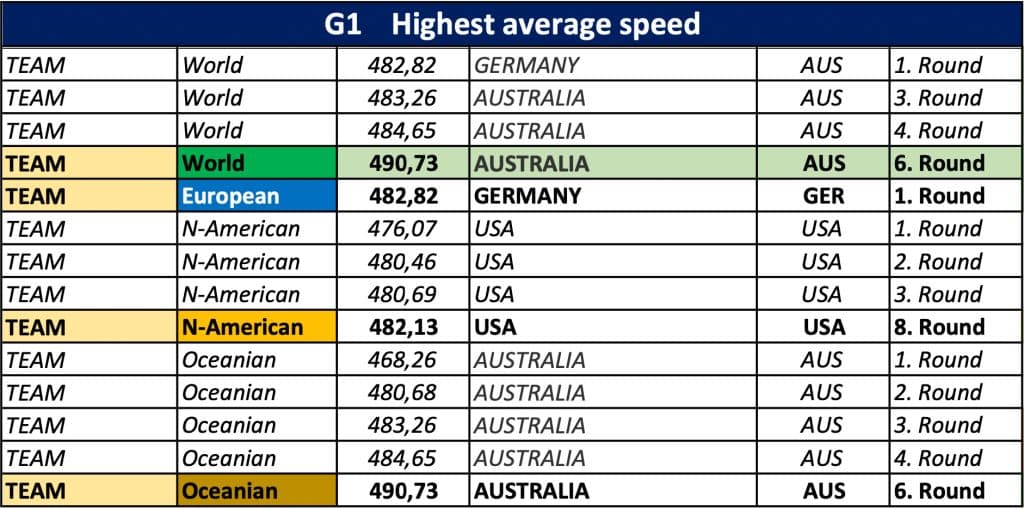 G2 Records (Performance) – General, Female, Junior
According to FAI Sporting Code Section 5 also Performance Record can be set during a First Category Event – the class and category is Maximum Vertical Speed without drouge. If you are wondering … Felix Baumgartner only filed the World Record in this category, so there were plenty of opportunities to set new G2 records (female, junior, continental).
Source