Time for the double header at Skydive Teuge and Skydive Flanders. The idea behind this double header is to make it more attractive for competitors from other countries and this worked ! We had competitors from SWE, SUI, AUT, GER, POL, GBR, NED and BEL.
Teuge 28-29 June
After a whole month of perfect weather we were out of luck. Wednesday we had bad weather and the forecast for Thursday was not good. But if you don't try you don't jump. On Wednesday some went Bowling or used there time doing something else than SpeedSkydiving, but we finished the day with a good meal with the group.
Thursday was surprisingly good and we used it as much as we could, conditions were not perfect but we were jumping. A challenging day with some clouds a bird strike and a soft tire. The competitors saw good improvements in the second and third round (training does help). A few national records were set: Male POL and Female SWE. It was close for the top 3 competitors al scoring between 470 and 480. After 3 rounds the weather made it difficult to continue and we called it.
Fabian Wernli (SUI) was top competitor with 479,83 Km/h average followed by Thorsten Morhaus (GER) and Thomas de Raat (NED).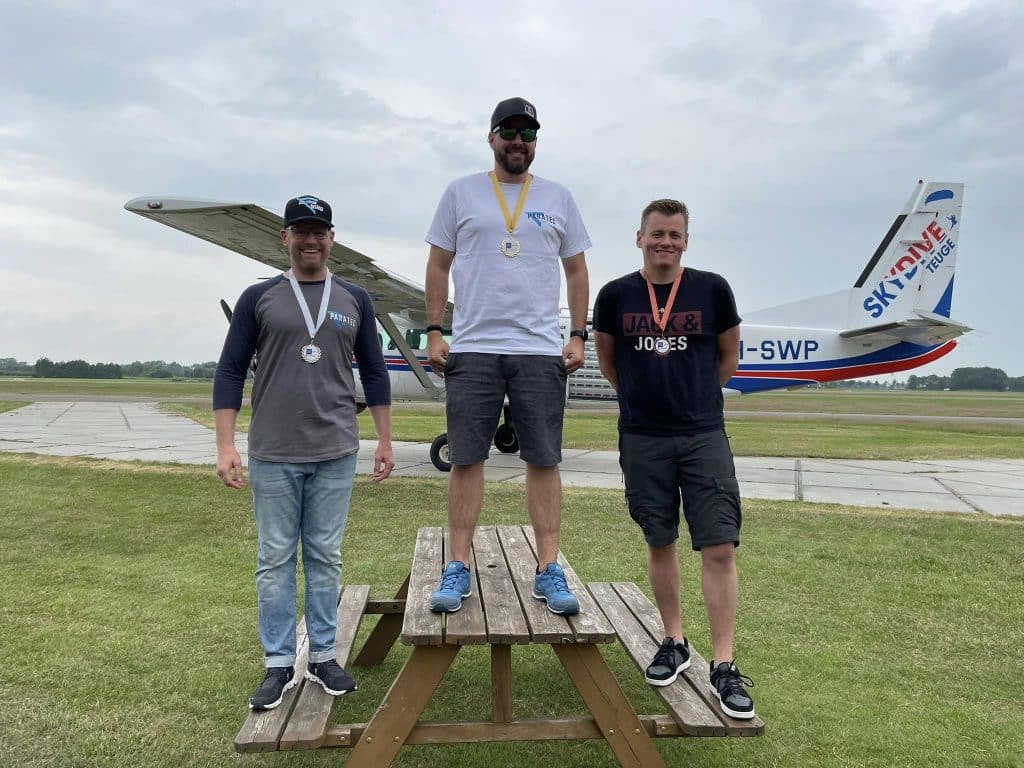 The 2 female competitors ended with Ingrid van Deelen(NED) first and Sara Lundqvist(SWE) second.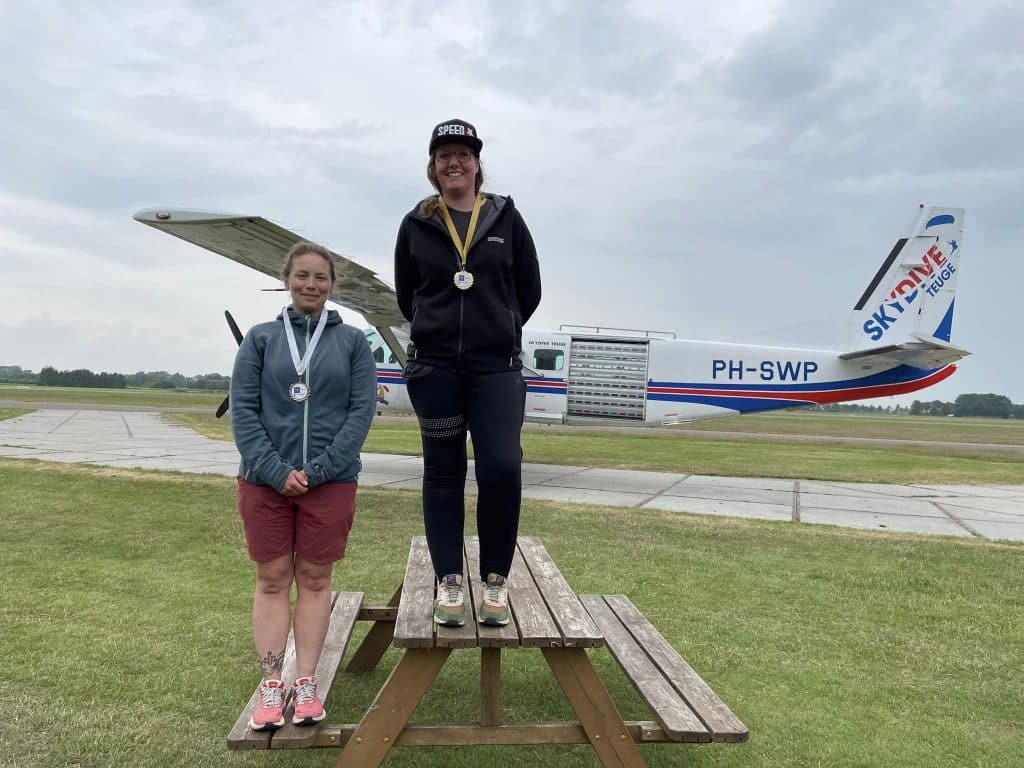 Final Scores 2nd ISSA World Series Meet Teuge NED – Open Event
Zwartberg 1-2 July
Friday perfect weather but this was our travel day to go from Teuge to Zwartberg a 2,5 hour drive. At Zwartberg most competitors arrived early and were able to make a training jump. For the Skydive Flanders event 15 competitors were registered, including 6 female competitors. The weather forecast for Saturday was not good and again we could not jump, in the evening we had a good spaghetti meal.
Sunday was good. Sharp at 09:00 we made our first Jump, unfortunately after this jump strong winds shut us down for a while. Around 12:00 we could make our second Jump, the results were getting better and jumping was going well, we managed to do 4 rounds.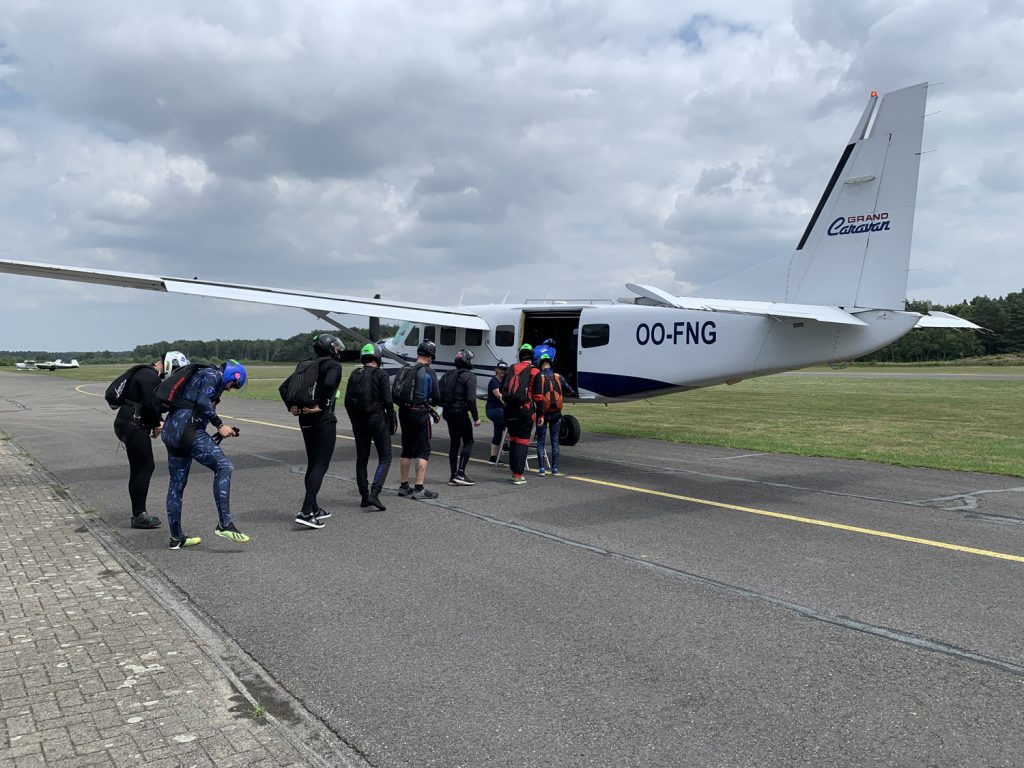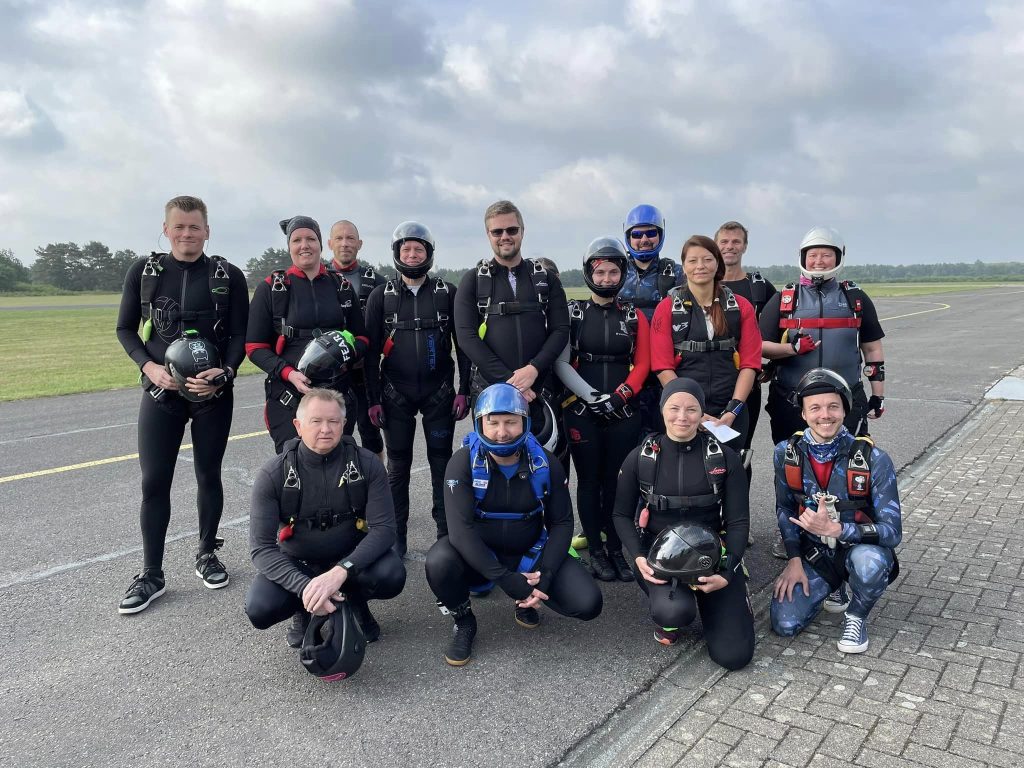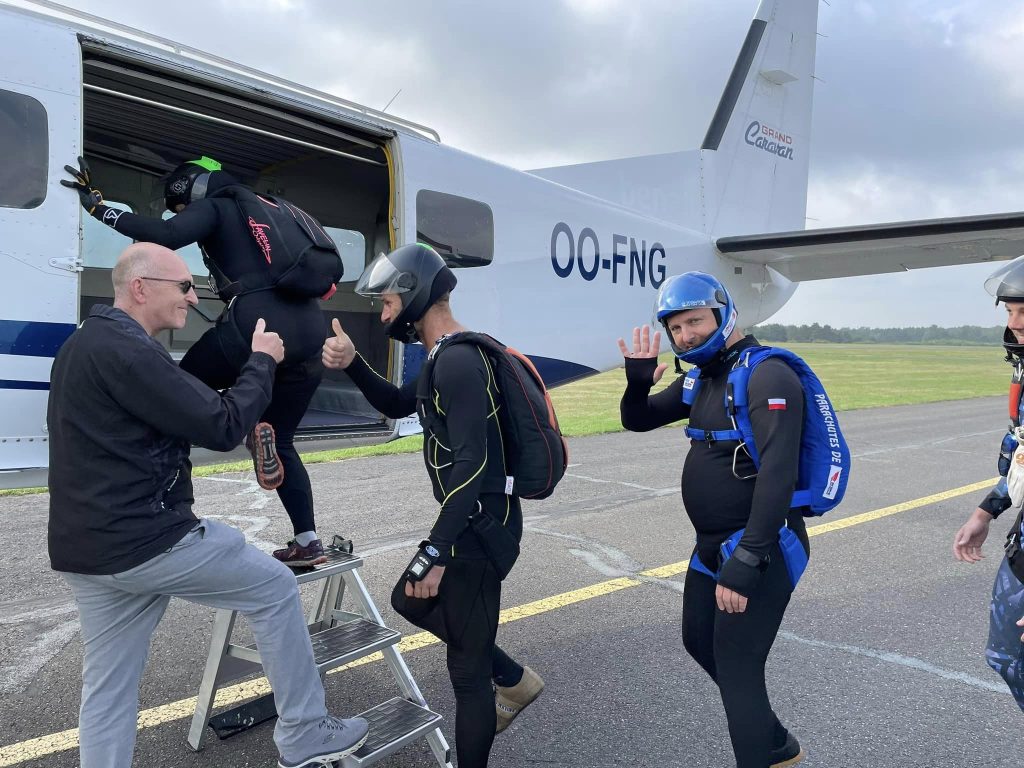 A big thanks to Skyderby who made judging for Margriet a lot easier and it provided direct results to the competitors.
Final Scores: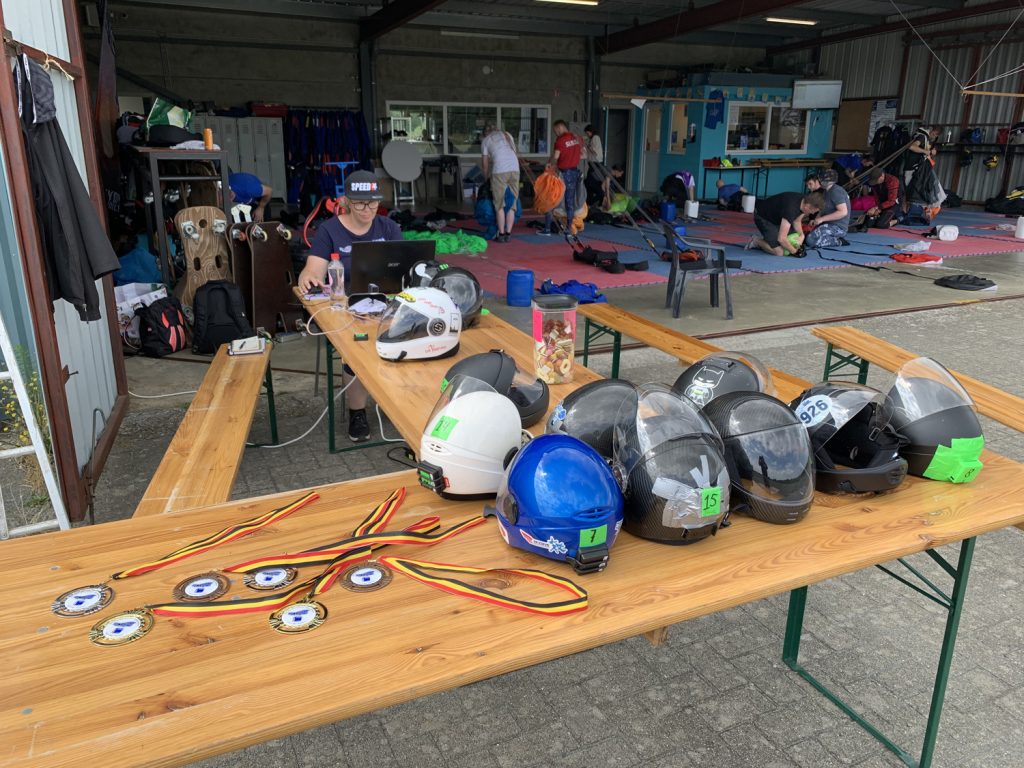 A new Polish national record for Robert Pelka, Kiera upgraded the GBR record twice and a new SWE Female record for Sara Lundqvist. In the Female category Sara Lundqvist (SWE) (440,83 km/h avg) won before Ingrid van Deelen (NED)  and Susanna Leal (SWE).
In de Open category Henrik Raimer(SWE) proved again to be a very fast competitor and won with 498,16 km/h avg, Fabian Wernli(SUI) and Thomas de Raat(NED) were placed second and third.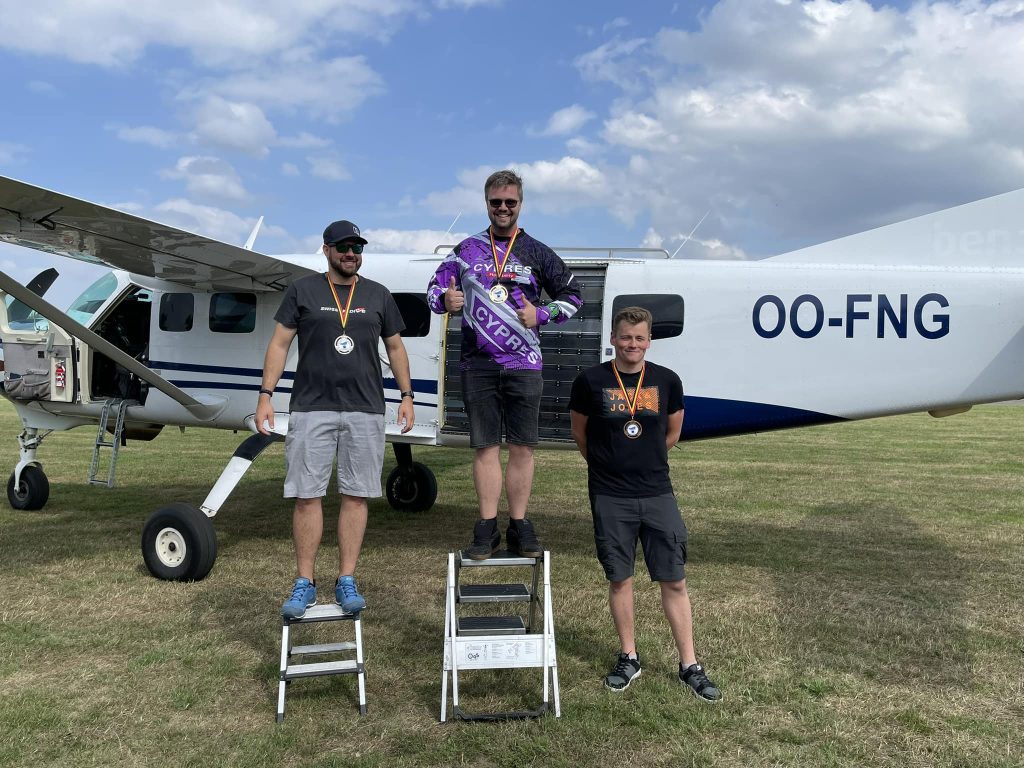 Thanks a lot to Skydive Teuge and Skydive Flanders for having us !
Thanks Margriet for all your effort and judging.
It was so great seeing all of you again!
Greetings and till the next time, Bert Ham
This website uses cookies. By continuing to use this site, you accept our use of cookies.